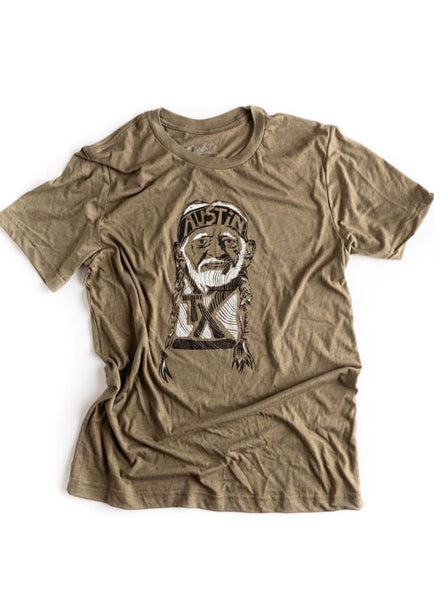 Willie Austin Tee!
Loving these Willie Austin Tee's made Locally, in Austin, Texas! 
Details from the maker: Gusto Graphics 
product details:
Willie T-shirt by Gusto Graphic Tees
We designed this shirt to honor country music legend Willie Nelson. If you look closely, you can see fingerprint lines in the artwork meant to show how Willie has made a lasting impression on Austin, TX. I mean, we do have an 8 ft. statue and street named after him.
shirt details:
unisex / tri-blend / extremely soft / modern tee / crew neck / short sleeves
fabric: 
50% poly 25% combed and ring-spun cotton 25% rayon
Maker
Gusto Graphic Tee's 
Austin, Texas