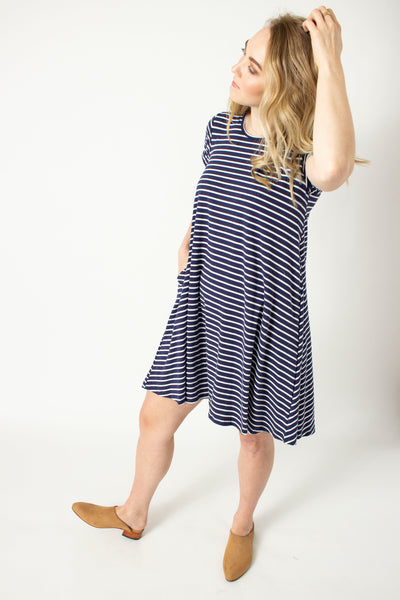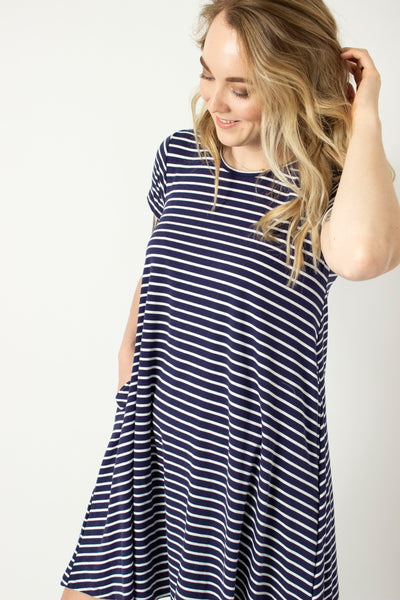 The swing dress by Bytavi
This dress is amazing and so soft! More details from the maker here  
The Swing Dress is a must have for every closet. This classic swing design features a scoop neck, short sleeve, and an overall flattering cut for every body type. The Swing Dress is designed to hug at the bust and flow for femininity. Generous pockets hit at the hips. The versatility of this piece is endless; layer, tie up, leggings & sweaters—we love to see how this piece takes on the personality of the person who wears it!
Sustainably made with recycled cotton knit- machine wash cold and hang to dry
Model is wearing a medium and layered with an open khiev quad dress
Each BYTAVI piece is produced with care under fair trade principles by a team of talented seamstresses in Cambodia where poverty is widespread. Every seamstress receives a fair wage at the end of the week and each staff member and seamstress is valued as a person as we maintain a safe and holistic work environment. A BYTAVI seamstress is full of pride knowing you choose to invest in her work. 
How does it fit? Would say the Small fits like a XS-S. So these are running a tiny bit smaller. 


Hey Guys! Because of limited quantities of this item in the shop. Please message to make sure this item is in stock. Thanks so much!