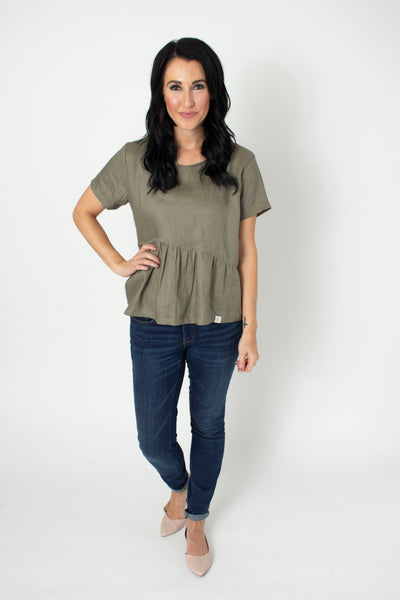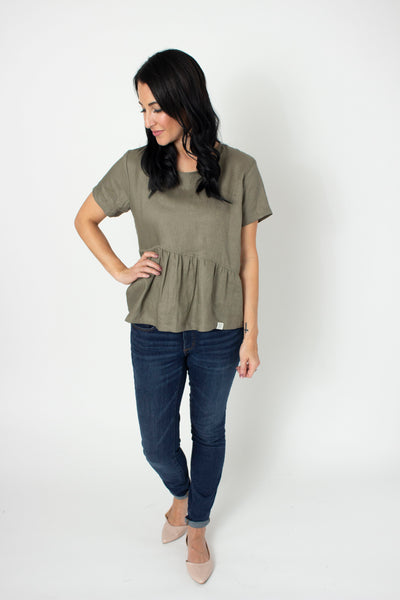 Asy Peplum Linen Top by, Bytavi
Love this top you guys! Here is some more information from the Maker, Bytavi 
The Asy Peplum is our newest fashion top. The peplum silhouette is asymmetrical to create a modern twist on a classic design. The linen fabric is light and airy and retains its shape to keep you feeling put together. The key hole back is a feminine accent.
Sustainably made with a recycled linen blend- machine wash cold and hang to dry
The model is wearing a small 
Each BYTAVI piece is produced with care under fair trade principles by a team of talented seamstresses in Cambodia where poverty is widespread. Every seamstress receives a fair wage at the end of the week and each staff member and seamstress is valued as a person as we maintain a safe and holistic work environment. A BYTAVI seamstress is full of pride knowing you choose to invest in her work. 


Hey Guys! Because of limited quantities of this item in the shop. Please message to make sure this item is in stock. Thanks so much!